A twofold expertise,
consulting & integration

We work with you on all your IT projects
Since 2007, we have been working with our clients on consulting missions and deploying turnkey solutions on Salesforce
Consulting
We operate within your structure for consulting missions in the following fields: CRM, DATA Management & BI, Back-Office (Billing)
Intégration
We deliver turnkey solutions on Salesforce to meet your Sales, Service and Marketing needs, on Data Management to ensure the quality and integration of your data with the back office, on BI & DataViz to ensure the correct exploitation of your data and the follow-up of your Business

Learn more
Our consulting services
Through our recruitment and continuous training policy, we ensure an excellent quality of services and a high level of competence of our employees.
Through our human-sized structure, we offer our clients great flexibility, availability and reactivity. We intervene, at any time and at any level, in projects to provide our expertise articulated around four areas of competence: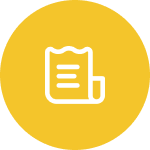 Project management
No project without good management. Our experienced team is well versed in all aspects of project management. No successful project without good management. Our experienced team is well versed in all aspects of project management. From the implementation to the realization and the achievement of the objectives, from the animation of the teams to the management of the loads and the deadlines, we are able to carry out your projects successfully.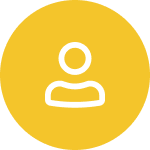 MOA / MOE
Our ability to listen and our capacity to analyze business processes and issues ensure that we are able to assist users in defining their needs. The appropriation of the customers' stakes combined with our technical expertise allows us to implement solutions to serve the business needs with high added value.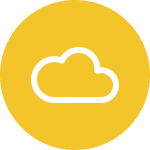 Data management and governance
Data has become central to all information systems. With a long experience in data management, we support you in the implementation of your governance. We ensure a good level of quality, dissemination, analysis and exploitation of the data for all your business processes. To help you rationalize your information system and convergence projects, we bring you a methodology and know-how resulting from a long practice in data migration.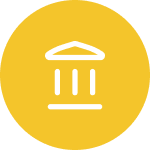 Architecture
The required digital transformation in companies implies a growing need for enterprise architecture, functional, application and technical. Telesio assists you in the analysis of your architecture, the definition of general principles, the optimization of the application landscape, and the transition towards more flexibility by promoting the construction of reusable components.
Our solutions related to our consulting services
Turnkey integration of your projects
With our know-how, we offer turnkey integration of your projects. This service in its own right or in addition to our consulting services allows you to obtain a complete response in perfect harmony with your needs and expectations.
We deploy solutions :
Salesforce to meet your Sales, Service and Marketing needs,
Data Management to ensure the quality and integration of your data with the back office,
Business Intelligence to ensure the exploitation of your data and the monitoring of your Business
Our integration solutions