Consulting and IT strategy consulting company,
we work with you on all your information system projects

Our expertise is based on four key principles
Unique in our kind, we distinguish ourselves from other consulting firms by our approach focused on quality of service, expertise and excellence of our consultants.

We support our customers in their digital transformation through consulting and integration services of turnkey solutions on project management, MOA/MOE, change management and technical and functional architecture.

Because the success of projects is the key to our success, we are committed to our customers through
Our values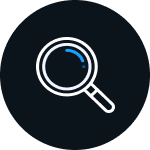 Technical and
and functional expertise
Our dual expertise allows us to master all the stages of the projects entrusted to us, from project management to contracting, including project management and architecture.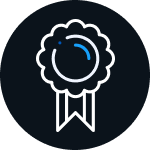 Commitment
and service orientation
From the analysis of needs to the implementation of solutions, we distinguish ourselves by our sense of service, our guarantee of results and our intellectual honesty. A strong commitment that has allowed us to establish a privileged and trustworthy relationship with our clients.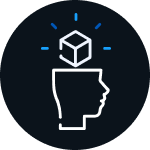 Innovation
and open-mindedness
In a constantly evolving sector, the open-mindedness and the taste for challenge of our consultants, regularly trained, allow us to remain at the forefront in our fields of expertise.
Why "Telesio"?
The name TELESIO was chosen by the two founders, Giuseppe Merro and Roberto Gruppo, in reference to Bernardino Telesio, Italian philosopher of the "Renaissance".
He was one of the first to try to shake off the yoke of Aristotle by appealing to reason and experience:
"Knowledge is based on experience. The understanding alone cannot give birth to the truth, and reasonings are only presentiments which remain to be verified by the facts".